VHCEx – Your Everyday Crypto Trade Platform Launch
Kuala Lumpur – In conjunction with a grand event at the Parkroyal Hotel, VSPARK Malaysia Sdn. Bhd. successfully announced the start of its VHCEx crypto exchange platform on May 20th 2018. It was a prestigious and knowledgeable event attended by more than 200 guests consisting of industry leaders and blockchain specialists.
Founder and CEO of VSPARK, Mr. Jenn Lim kicked-off the event with a warm welcome followed by an insightful look into the future of the company.
The company is strongly investing in to the future of blockchain technology, currently divided into three arms. VHCEx is a trading platform made with the novice and advanced investor in mind.  It is paired with its secondary offering, VHWallet which works similar to a bank account that stores, sends and receives cryptocurrencies.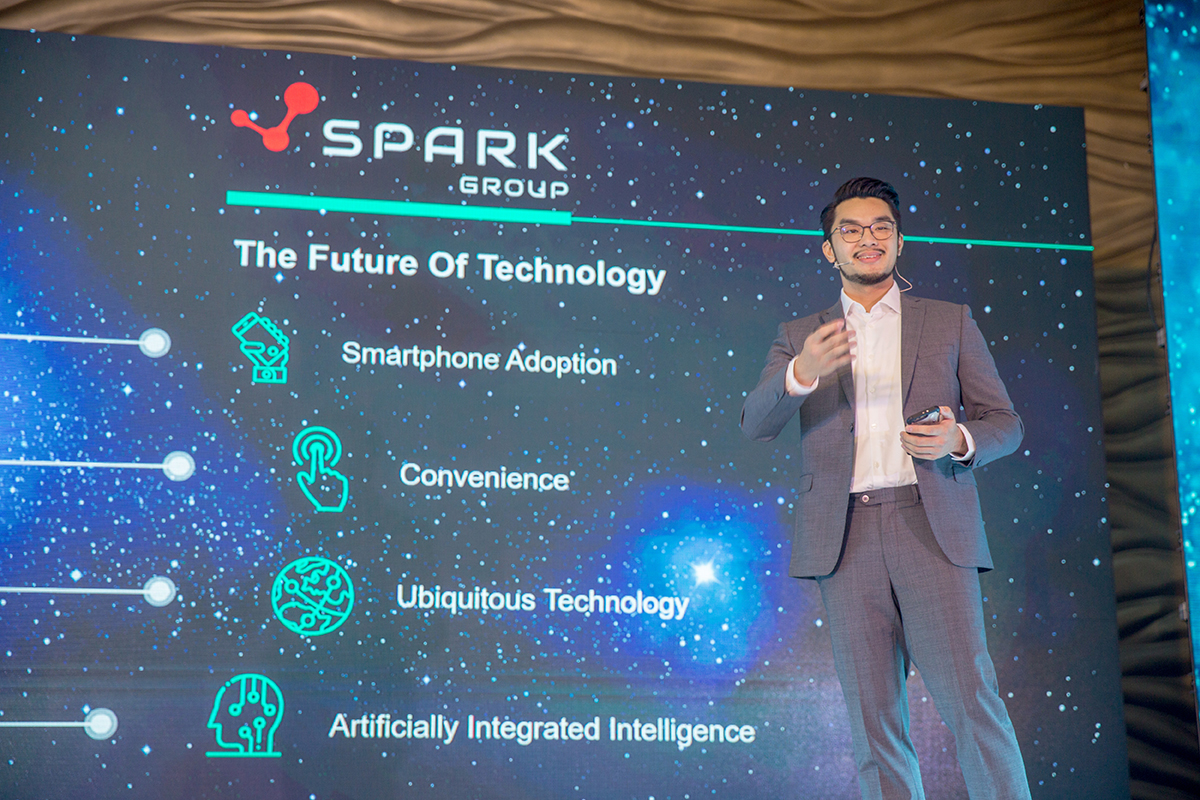 VSPARK has also setup a remittance platform which cuts the time frame of an international transfer down to minutes instead of the usual three to five working days. With other future plans in the pipeline, VSPARK intends to play an integral role to the world in the years to come.
After briefly showing the guests the future of the emerging industry and company, the COO, Lee Jian Hong then provided a guided tour of the platform. He also took the time and went into great detail to ensure all guests present understood how to begin their trading journey with the registration process, security, trading on the platform, down to the point of withdrawing their money.
To provide further in-depth knowledge and expertise on how VHCEx is protecting the user's data, Nicholas Ng, a Certified Information Systems Security Professional of PROVINTELL provided a knowledge sharing session on areas that are vital to the user in order to keep their account safe.
After Ng's invaluable session, a stellar dance performance injected loads of energy into the hall and set the stage for Ms. Ria Soni, a tech evangelist of ICOVO AG. She provided a technical overview of initial coin offering (ICO) regulations in Japan, as well as the growth trends in Japanese cryptocurrency exchange to further validate the expanding industry.
Following the impeccable industry comparison and knowledge shared by Ria, distinguished speaker Mr. Yoshikaza Nishimura, blockchain specialists of ICOVO AG dazzled the attendees with the introduction of the DAICO system. The newly introduced system was developed to leverage crowd wisdom and the power of ICO to create a secure platform and investment environment for the future of ICO.
The attention then came back to the main reason everyone was present, the official launch of VHCEx by Dato Lim Hui Boon and Jenn Lim. In typical tech fashion, they tapped a button on an iPad and confetti filled the stage with a short video marking the grand event, followed by a networking session.